About Castle Rock Drywall Co. – WEST PALM BEACH DRYWALL COMPANY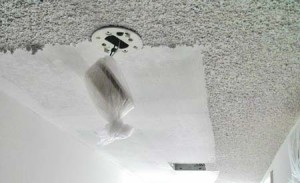 When you want to improve the interior appearance of your home, one of the best ways to start is with your drywall. Over a period of time, drywall can become damaged, dirty and contaminated. This can make the walls of your home look dirty and dingy. Our professional West Palm Beach drywall company can help you improve the appearance of your home's drywall.
Castle Rock Drywall Co. is a licensed West Palm Beach drywall company that provides a variety of home improvement services for your home's walls. Our professionals have the proper experience to repair and finish any drywall surface.
We are a full service drywall company that is family-owned and locally operated. Since 2005, we have been providing West Palm Beach and the surrounding areas with superior services that our past customers highly recommend. Our company is fully licensed and insured to handle your drywall services.
Some Of Our West Palm Beach Services Include:
Drywall Repair & Finishing
Drywall Textures
Custom Ceilings
Popcorn Ceiling Removal
Suspended Ceiling
Custom Built-Ins & Entertainment Centers
Wallpaper Removal
Why West Palm Beach Should Choose Us For Their Drywall Needs
When it comes to providing West Palm Beach with these services, we believe in combining our years of experience with our high quality customer service. This creates a unique service that keeps customers coming back for all of their drywall needs.
All of our professional workers work directly for Castle Rock Drywall Co., and we never contractor out our work. When you hire us for your drywall services, you can guarantee that the job will be done on time, professionally and correctly. All of our workers are properly trained, and they continue to be trained throughout their entire employment to ensure they are up-to-date in the latest drywall repair techniques.
Before you can add that ideal interior paint job to your home, you need the professionals at Castle Rock Drywall Co. to get your drywall into shape. When you apply paint to a damaged drywall, you are only adding the destruction of your wall. Damaged and dirty drywalls will interfere with the adhesives of your paint job, and the final outcome will not be up to standard. Our professionals can repair your drywall before you apply the first coat of paint.
Our standing in the West Palm Beach area can be seen in the long-standing connections that we have developed with past customers and the local businesses. Generally, our customers start with house and room addition maintenance then come back for our other services.
We work hard to help you make confident decisions regarding your home's remodeling. Our professional workers will meet with you to discuss the options for your home. We can recommend the perfect custom ceiling to improve your home's appearance, or we can build you a one-of-a-kind entertainment center. Either way, when you take advantage of our West Palm Beach drywall repair services, you are making the right step to improve the interior appearance of your home.
If you want to know more about our West Palm Beach Drywall Company, please call Castle Rock Drywall Co. at 561-574-4747 or fill out our online request form.