Three Easy Ways West Palm Beach Homeowners Can Beautify Their Drywall and Ceilings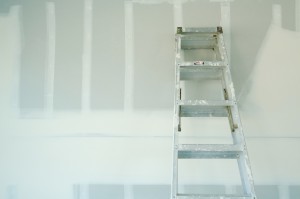 In order for you and your family to enjoy your West Palm Beach property to the utmost, it is important for your living spaces to look their best. Unfortunately, oftentimes, when ceilings or walls become unsightly, people often fail to realize how easy it is to restore them to the best possible looks. If you are displeased with the look of your ceilings or drywall, you should hire a drywall repair company for help.
In West Palm Beach, the most highly skilled, professional, and experienced drywall repair contractors are at Castle Rock Drywall Co. Their professionals can help you repair any damage to your drywall or ceiling. They also have the ability to provide unique drywall related services that will revitalize the look of these important aspects of your living spaces. Here are three great ways that their team can help improve the look of your family home.
Drywall Repairs in West Palm Beach
If you have drywall in your West Palm Beach home, it is inevitable that it will become damaged at some point. Children and pets are notoriously hard on drywall. If these features of your home are damaged, it seriously detracts from the look and feel of your living spaces.
Whenever your drywall is damaged, it is best to call a professional who specializes in repair services. Many residents try to conduct the repairs themselves but lack the skill to make the patch look seamless. When you hire the drywall repair contractors at Castle Rock Drywall Co., their experts will provide you with the highest quality services possible.
Popcorn Ceiling Removal in West Palm Beach
A common complaint that West Palm Beach residents have about their homes is that they have popcorn ceiling in every room. First, this ceiling texture is susceptible to damage over time. Second, popcorn ceiling has fallen out of fashionable favor.
At Castle Rock Drywall Co., their ceiling service specialists can help beautify your home by removing popcorn ceiling features for you. This quick, easy, and cost-effective service is guaranteed to leave you completely satisfied.
Drywall Texture Specialists in West Palm Beach
Drywall is a very popular interior building material because it is extremely versatile, easy to install, and relatively cheap. Unfortunately, drywall by itself can lack any bold aesthetic appeal. If you and your West Palm Beach family want to spruce up the look of your unadorned drywall, you should call Cast Rock Drywall Co. Their drywall contractors specialize in drywall texture services. By adding texture to your drywall, you can make it look extraordinarily one of a kind.
If you are looking for a drywall repairs company in West Palm Beach, call Castle Rock Drywall Co. today at 561-574-4747, or fill out our online request form.