What You Need to Know About Wallpaper Removal For Your Boca Raton Home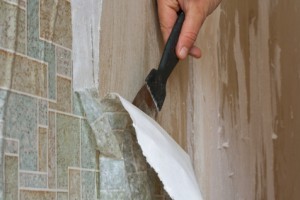 When it comes to taking care of the walls in your Boca Raton home, one of the things that you need to consider is wallpaper removal. There are plenty of reasons this makes more sense than painting over it. For one thing, if you paint over it the seams can still show through, not to mention that it can begin to peel which will ruin the professional paint job that you paid someone to take care of.
Why Hire a Pro for Wallpaper Removal
When it is time for dingy, outdated wallpaper to be removed, the truth of the matter is that there is no easy way to take this down. So it is essential that you let a trained and experienced professional take care of the job. Here is what you need to know:
Reap the Benefits – There are times when wallpaper comes down easily but, in most cases, this is not the case. So it only makes sense to let an expert take care of the job for you. A professional will have the skills and tools needed to get the job done.
Avoid Wall Damage – Obviously, when you attempt to remove wallpaper it can cause damage to the walls. Even the steps used to saturate the walls in order to remove the paper can cause damage. So work with someone who has the needed experience to get the job done or deal with any issues that might arise along the way.
Dealing with the Mess – Like painting a room, there is a significant amount of mess that comes with taking down wallpaper. In order to protect your flooring, furniture and décor, you need to work with someone who prepares the room the way that it should be. This is just another reason it makes sense to work with professionals.
Know the Name to Trust
Since 2005, Castle Rock Drywall Co. has been the name locals rely on for all of their service needs. We care about taking good care of your home as much as you do. You should never settle for less than the best when it comes to taking care of your drywall service needs so let us show you in person what superior quality service looks like.
When it comes to wallpaper removal for your Boca Raton home, or related services like drywall repairs and popcorn ceiling removal needs, you can count on us. We look forward to working with you and showing you all that we have to offer. Call us today and let's get started.
If you are looking for Boca Raton drywall repairs company, then please call 561-574-4747 or complete our online request form.