Welcome To Castle Rock Drywall Co.: An Expert Boynton Beach Drywall Company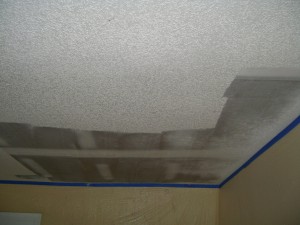 When you are looking to renew the interior of your home, the best place to start is your drywall. The drywall in a home can take a beating from the members of your family. Scratches, punctures and cracks are just about unavoidable in old drywall. When your home is in need of a Boynton Beach drywall repair services, Castle Rock Drywall Co. is the only company that you should trust.
Castle Rock Drywall Co. is a family-owned and locally-operated Boynton Beach drywall repair company that believes in providing customers with affordable services that result in high quality improvements for your home.
Since 2005, we have been providing our customers with superior home improvement services for the inside of their homes. We provide a variety of services that our customers can depend upon for improvements.
Our Boynton Beach Drywall Services Include:
Drywall Repairs & Finishing
Custom Built-Ins
Wallpaper Removal
Drywall Textures
Custom Entertainment Centers
Suspended Ceilings
Venetian Plaster
Popcorn Ceiling Removal
Custom Ceilings
Boynton Beach Drywall Repair Services
Drywall is a trick subsistence that is made of gypsum. Gypsum is a tough material that is will last a long time, but that doesn't mean it is indestructible. Just like every other feature in your house, drywall can become damaged, and the longer you live in a house the more torture your drywall will endure.
Castle Rock Drywall Co. provides Boynton Beach drywall repair services that involve a detailed, step-by-step process that will repair your drywall completely. We use spackle and drywall touch ups to repair your drywall without having to completely deconstruct your wall. Our professionals will completely cover damaged areas to leave you with a smooth surface that is patch free.
Boynton Beach Custom Ceilings
When you are ready to add style and class to interior of your home, a custom built ceiling can be the solution. The professionals at Castle Rock Drywall Co. provide Boynton Beach residents with custom ceiling services.
If you can imagine it, our designers can help you create it. You will meet directly with our professional workers, who will help you design a custom ceiling to fit the interior decor of your home.
Our workers can incorporate features like crown molding, exposed beams and metal grids to create unique designs. Or we can add color and texture with paint and popcorn material. Our professionals can help you create a custom ceiling that can give your home a more modern look, or it can be customized for a traditional feel.
When you are looking to redo your ceiling, you have to get rid of your old ceiling first. For many people, this means taking advantage of our popcorn ceiling removal services.
The professional workers at Castle Rock Drywall Co. have the skills to successfully remove your popcorn ceiling without damaging your home. We start by completely covering the room with drop clothes and plastic coverings to protect your home. Once the room is prepped, we wet small portions of your ceiling to break down the adhesive hold of the popcorn texture. Our workers then scrape your ceiling clean.
Removing old popcorn texture from a ceiling without damaging the structure of the ceiling can be extremely difficult for an unprofessional. Our workers are experienced and trained to remove popcorn texture with ease.
If you are looking for a Boynton Beach Drywall Repair Company, then please call Castle Rock Drywall Co. at 561-574-4747 or fill out our online request form.