Are You Trying To Find Jupiter Drywall Repair Services?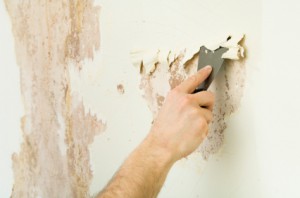 Installing drywall inside a new construction can be a difficult task to complete, but repairing drywall that already exists in a home can be even more challenging. You can to take in to consideration the home itself and the results the homeowner wants to see.
The professionals at Castle Rock Drywall Co. provide Jupiter drywall repair services that will leave your home looking brand new. Our professional workers have the skills and tools to properly repair drywall without damaging a home or deconstructing entire walls.
We have been providing Jupiter drywall repair services since 2005, and we believe in incorporating our years of experience with our passion for our customers. We are a family-owned and locally operated business that believes in community. We impact our community by providing Jupiter family with affordable, high quality and reputable services that will improve the interior appearance of their homes.
Jupiter Drywall Repair
Castle Rock Drywall Co. provides superior Jupiter drywall repair services that will have your home looking amazing. The combination of our high quality services, affordable prices and solid results creates a unique experience for customers.
Drywall is a made of solid substances, but it's not everlasting. Unfortunately, drywall can easily become damaged by the day to day life of your household. When you start noticing small punctures, cracks or splits within your once smooth drywall, call our professionals immediately. Ignoring these problems will only result in more costly repairs later, and they can speed up the deterioration of your home.
We have professional workers who can successfully repair your drywall without causing damage to the other parts of your home.
Jupiter Custom Ceilings
Custom ceilings are a great way to add style to your home through a unique process. When told to think of a ceiling, most people think of a blank, white surface that might have a small texture. Now is the time to reimagine your ceiling with crown molding, a painted surface or an exposed wooden beam. These are all unique features that the professionals at Castle Rock Drywall Co. can incorporate when helping you create a customized ceiling.
We will work hard to create you a ceiling design that includes all of your requirements and that will highlight the interior features of your home. When you are looking for a great way to customize the look of your home, take advantage of our professional custom ceiling installation service.
Jupiter Popcorn Ceiling Removal
Removing popcorn ceiling is a much harder task than installing new popcorn ceiling. Very often, it has been years since these ceilings have been installed, and it can be very difficult to remove them without causing structural damage to your home.
When you are ready to removal your old popcorn ceiling, the professionals at Castle Rock Drywall Co. have a detailed popcorn removal process that will completely rid your home of the popcorn texture.
What Jupiter Homeowners Are Saying About Us
Castle Rock Drywall Co is Rated: 5 / 5
based on these 1 happy customer reviews.
---
"Popcorn Ceiling Removal
I highly recommend Castle Rock Drywall Co. to do popcorn ceiling removal here in Jupiter Farms. This project has added so much more value to the inside of our home. What an "updated" difference this has made to the appearance of our house.Randy and I also had the old carpeting pulled out and replaced with new porcelain tile. What a big difference (these two projects alone) has made. We both breathe so much better now. My husband and I are so happy with the professional work Castle Rock Drywall Co. has done for us so far that we will not hesitate to hire them again to do the next room. I encourage you to do the same. We found Castle Rock Drywall Co. on Angie's List (in our Jupiter Farms area) with the highest recommendations. The owner is Rafael Colli 561-574-4747 All the Best,Joyce Underwood, Jupiter Farms,Fl."
---
If you are looking for a Jupiter Drywall Repair Contractor, then please call Castle Rock Drywall Co. at 561-574-4747 or fill out our online request form.