Are You Searching For A Wellington Drywall Repair Company?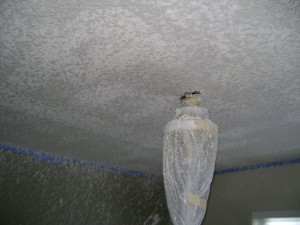 Gypsum is the material that generally makes up most drywall. It is a mineral that normally looks like white sand. While gypsum can create long lasting looks through drywall, it can just as easily become damaged.
Once drywall is damaged, the only way to improve your homes appearance is through a professional drywall repair service. Castle Rock Drywall Co. is a Wellington drywall repair company that provides high quality repair services and texture services for the drywall in homes. If you are looking for a expert drywall repair services, we are the only company in the Wellington district you should trust to provide you professional results.
Since 2005, we have been a family-owned and locally operated drywall company. We are a full service company that is completely licensed and insured with the state of Florida. You can trust that we are an expert, reliable company that will help you improve the interior appearance of your home.
Wellington Drywall Repair
Drywall repair requires close attention to detail and trained hands to successfully improve the appearance of your home. At Castle Rock Drywall Co., we employ experience workers who have repaired a variety of different drywall types across Wellington.
As a professional Wellington drywall repair company, we start your service by completely inspecting your drywall. We will locate all punctures, cracks, splits and stains. Our professionals have the skills to repair these problems without deconstructing your entire wall. You can trust that our repair services will be completed professionally, successfully and within the set budget.
Wellington Custom Ceilings
Castle Rock Drywall Co. is a professional Wellington drywall repair company that also provides customized ceilings for homeowners. There are a variety of different ceiling types that can be customized to compliment the interior style of your home. Our professionals can supply you with customized ceilings that include ceiling grid molding, painted ceilings, ceiling tiles, exposed beams, suspended ceilings and more.
When you are looking to add style to a particular room in your house, a customized ceiling can be the answer. Our professionals can install ceiling grid molding to your living room that will incorporate crown molding across your entire ceiling rather than just along the edges.
This will give any room a more contemporary look. We can also leave wooden beams or metal runners exposed for a more rustic feel. No matter what style you are looking to incorporate, our professional workers can help you created a customized ceiling for your home.
Wellington Popcorn Ceiling Removal
In terms of construction, popcorn is the type of texture that several old homes have on their ceiling. This texture is normally sprayed on and textured with special equipment. While installing this look can be simple enough, removing it will require the attention of a professional. Castle Rock Drywall Co. is a professional Wellington drywall repair company that also specializes in popcorn ceiling removal.
Our professionals will remove your popcorn ceiling one room at a time to create a more modern look inside your home. We start by using a chemically safe solution to eat away at the existing ceiling. Our workers will take every precaution necessary to safely remove your popcorn ceiling without damaging your home or your items. You can trust our services to be completed by confident and experienced professionals.
If you are looking for a Wellington Drywall Repair Contractor, then please call Castle Rock Drywall Co. at 561-574-4747 or fill out our online request form.